Emergency First Responder (EFR) Course Details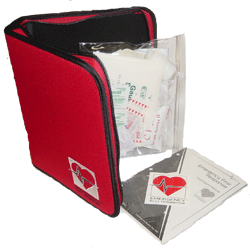 The Emergency First Response program offered here at PACIFIC WILDERNESS is a great course for certified divers as well as those non-divers seeking C.P.R. and First Aid training (including the use of an Automatic External Defibrillator). This course involves approximately 4-8 hours of instruction (depending on class size).
Take a step toward emergency preparedness and meet PADI Rescue Diver prerequisites with Emergency First Response. As one of the foremost international CPR and first aid training companies, Emergency First Response gives you the confidence to respond to medical emergencies -- not just in the diving world, but in your every day world with your family, friends, neighbors and coworkers too.
Upon completion, each student is awarded an Emergency First Response card which is valid for two years. You can't afford not to take this class...someone's life may depend on it!