PADI Wreck Diving Course Details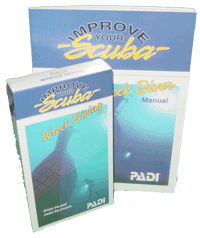 You drift down and pass through a window into the past. As you near the bottom, a recognizable shape begins to form. First, you see a straight line, then a round window. Next, a ship materializes in front of you. As you look at the wreck, past and the present meet.
Whether sunk intentionally or tragically, whether a sunken ship, a plane or an automobile, the call of wrecks is nearly irresistible to divers.
Do you want to explore sunken ships, crashed planes and lost treasures beneath the surface? Through the PADI Wreck Diver Specialty course, you get the skills, knowledge and procedures you need to answer the call of wreck diving.
Our PADI Wreck Diver program is just what you're looking for! During your class you'll go on four boat dives conducted over two days. Training will include; planning, organization, procedures, techniques, and hazards of wreck diving. The preparation and use of lights, air supplies, special equipment, penetration lines and reels as well as limited-visibility diving techniques and emergency procedures.